It might be one of the first words we learn and perhaps one of the most powerful ones, however, the right answer is never a simple "no". Anything is possible with the right amount of time and resources. So, rather than start off with no, explain what you will need to make it a yes. This is a similar concept to one of my earlier blogs, Say What You Can Do.
At Fidelity, there is a culture of figuring ou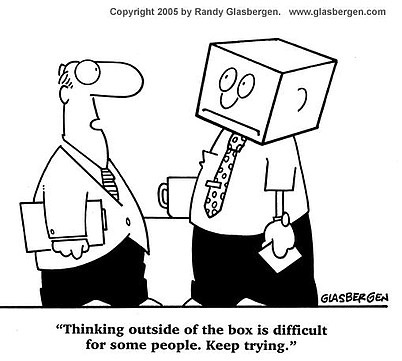 t how to do it, whatever it is. As a software solutions provider, my teams knew it was never acceptable to tell our customers, "no, we can't do it". Rather, it was a discussion about priorities, or a trade-off between time and other factors. A good software project manager will prioritize the following items as part of the project start-up process: time, quality, cost, and functionality.
For example, Iwhen we were converting the payroll system at Fidelity, it became evident that there was no way we could deliver all of the requested functionality in the required time frame. In this particular case, quality and time were the most important factors. So, we got creative, and identified the core parts of the system that needed to be delivered initially, and agreed with the business sponsors on a phased approach for the less critical functionality.
When you take this approach with your business customers, you will create an environment that opens up dialogue, builds credibility, and fosters strong partnerships.
Don's Coaching Questions:
What issues are facing you right now that seem like "no" is the right answer? What can you do?
How clear is the relative priority of time, quality, cost, and functionality on your current projects?
What three things can you do to create a culture of creativity with your team?