This is the second in a series of blog entries about What-I-Learned-At-Fidelity-Investments-About-Being-a-Leader.
Building strong and strateg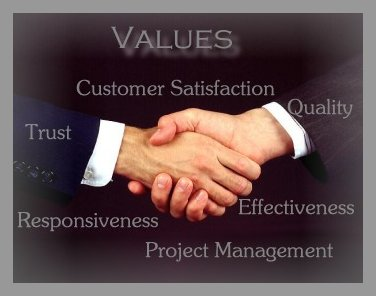 ic relationships is a critical skill in furthering one's success; one that I encourage you to learn and executive effectively. It is an especially vital and important skill for leaders to acquire. One technology executive shared the following words of wisdom with me; I have never forgotten them. "When you have strong relationships, big issues become small ones, and when you have weak relationships, small issues become big ones."
Being partial to small issues, I recall an instance when we were experiencing a system outage and not providing the service our customers were accustomed to receiving. Certainly a serious issue, however, it was an easy phone call to those customers with whom I had built and fostered strong relationships. They understood, trusted me and my team to solve the issue, and gave me the time and latitude to do that. For those where my relationships were not as strong, the trust was not as high, and I had to spend more time explaining our action plan, providing status updates, and communicating our progress.
It takes time and planning to build relationships. It may be easy to focus on the "work" and put relationships to the side, however it is part of your job as a leader to develop these relationships both for your benefit and your team's. Block time on your calendar, reach out to those that are important, and spend formal and informal time building critical relationships. In addition, fostering relationships is equally important in order to keep them strong and vibrant, and also takes planning and a commitment of time.
When I worked with a company in Paris developing payroll software, I learned that, "in the US, the work is the goal and the relationship is the tool. In France, the relationship is the goal, and the work is the tool." Perhaps we should consider moving a little closer to the middle of this spectrum.
One of my managers was masterful at building strong relationships with both business partners and peers. The strength of his relationships enhanced his credibility and the respect that those individuals showed him. It made his job easier and it made my job easier. I try to carry this lesson with me and make time to focus on, build, and foster relationships.
Think about some of your current challenges. Think about what is going well for you.
Don's Coaching Questions:
How does the strength of your relationships play a role in your challenges and in what is going well?
What are three key relationships you could improve upon?
What can you do to begin to re-build, and/or foster those relationships?
What impact will these stronger relationships have on your work?