Meet the Coaches
Principal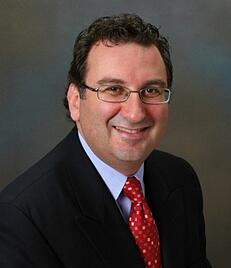 Don Khouri
Don coaches technology leaders to be more productive and advance to the next level. He has 24 years of technology experience in the financial services sector, and as a technology leader himself, he is passionate about bringing out the best in today's leader while helping them improve and deliver. He does this by leveraging the potential of the their leadership style, by providing them tools to stay focused, feel in control, be productive, and make significant progress on their goals, and by working with the team to get clear about what they do and how they work together.
Don served Fidelity Investments for 21 years in various leadership positions. As a Vice President with responsibilities in software development, quality assurance, program management, and market data systems, Don has a track record of guiding highly complex, corporate-wide technology programs from inception to completion. His expertise also includes building high-performance international teams, with offices ranging from Boston to Bangalore and Dallas to Paris. He was responsible for a new development budget of $30M, and has led programs with budgets of up to $50M.
He was an influential steering committee member of Fidelity Investments Technology's Mentoring Program which paired over 500 technology associates interested in personal development with senior leaders.
Don is also the co-founder of The Coach Forum, an organization of coaches committed to developing their own coaching competencies. He led the organization from 2004-2007.
Don previously served as Organizational Advisor at the Institute of Coaching at McLean Hospital, a Harvard Medical School Affiliate. In this role, he consulted with the Institute's Directors on organization, was responsible for coordinating volunteers, implemented a project management discipline. The Institute is building the scientific foundation for the practice of coaching.
Don's professional and academic credentials back up his broad and unique work experience. He holds a BS degree in MIS and Quantitative Methods from Babson College, an MBA from Boston University focusing on organizational behavior, and an MA in Human Development from Fielding Graduate University. Don received the Graduate Certificate in Executive Coaching (GCEC) from the Massachusetts School of Professional Psychology. He is also a graduate of Legacy Learning Coach Training (the successor of FranklinCovey).
He is certified in the following areas:
Certified Myers-Briggs Type Indicator (MBTI) Assessment Administrator

Certified Professional Behavioral Analyst (DISC Profile)

Certified Getting Things Done (GTD) internal trainer

Certified Linkage Leadership Coach